September 21, 2017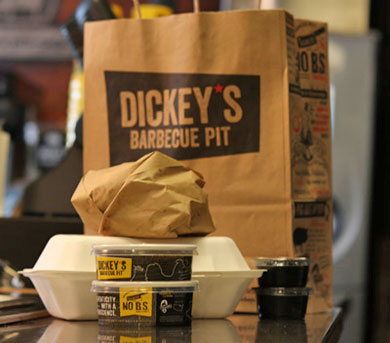 Dickey's Barbecue Hits the Road with Delivery
Delivery remains one of the fastest-growing trends in the foodservice industry. And Dickey's Barbecue represents one of the most recent restaurant concepts to enter the delivery game. Here, Renee Roozen, president of Dickey's Barbecue, discusses this fast-growing barbecue chain's approach to delivery.
---
SHFM Names Directors' Award Winners
The Society of Hospitality and Foodservice Management recognized five members with its 2017 Directors' Awards.
| | |
| --- | --- |
| | Beers. Wines. Cocktails. All from one mobile station. Draft dispense is the best option when it comes to beverage profitability. Kegs yield a far higher margin in comparison to bottles or cans. The Beverage Station creates the opportunity to generate revenue from new revenue sources. Maximize earning potential from spaces previously not imagined. |
Nourishing Gen Zs at Pendleton Heights High School
Renovations add greater food variety, contemporary ambience and new menu offerings that encourage heathy eating.
---
Globe Adds Product Training and Application Specialist
Katherine Tompkins-Shutte has joined Globe Food Equipment as a product training and application specialist for the Ohio-based foodservice equipment manufacturer.
NEW Crysalli Tower with Elegant Design, CRVS-V2C
| | |
| --- | --- |
| | The perfect pairing, the CR-UCM2 remote chiller and the new CRVS-V2C tower, matching style, reliability and great tasting sparkling or chilled still water. Give us a taste! |
Unified Brands Names VP of Institutional Accounts
Unified Brands promoted Beth Hammer to vice president of institutional accounts for the Atlanta-based multiline foodservice equipment manufacturer.
---
Case Study: UCSF Benioff Children's Hospital
This children's hospital finds faster returns on equipment investments.
---
Customer-facing technology requires savvy design decisions.